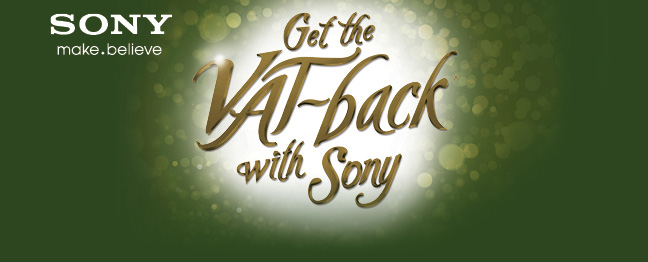 And the exciting 'VAT-back' deal means that you can claim the VAT back on a selection of Sony products currently in store.
Sales staff at Moss of Bath will be able to tell you exactly how much you could claim back on your purchase and how the 'VAT-back' deal works.
The Sony 'VAT-back' offer runs until 24th December 2010. T&C's apply.