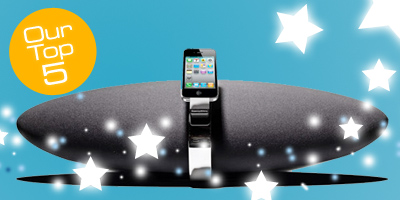 Bowers and Wilkins Zeppelin Air iPod Dock: £500
Bowers & Wilkins Zeppelin re-wrote the rules for iPod® speaker docks. Now Zeppelin Air provides another seismic shift in audio performance.
It retains the original's classic shape, but internally Zeppelin Air has been completely redesigned. The result is the best sounding iPod speaker ever produced. Compared to the original multi-award winning Zeppelin it has improved dynamics, punchier bass, and a more open, lifelike presentation with a highly detailed, room-filling sound.
Apple's AirPlay technology allows music to be streamed wirelessly from your Mac or PC to Zeppelin Air. You can even bypass the computer entirely, and stream high-quality audio directly from your iPhone®, iPad® or iPod touch®. All without the need to dock the device. If you have more than one Zeppelin Air, you can use them in an elegant multiroom system.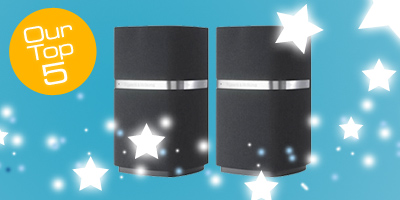 Bowers and Wilkins MM1 Active Speakers: £400
MM-1s aren't like other computer speakers. They're true hi-fi speakers, shrunk to fit on your desktop. So they don't just look great – they sound amazing, transforming your computer or your television into a superb hi-fi stereo sound system. But then you'd expect nothing less from the makers of the award-winning Zeppelin iPod speaker, not to mention some of the most advanced studio speakers in the world.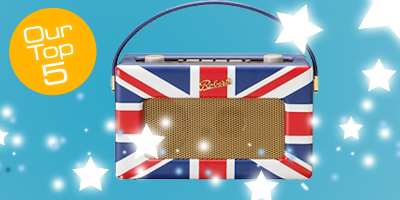 Roberts Revival RD60 DAB Radio: £160 (less 10% radio amnesty)
The iconic 'Revival' DAB radio is a nostalgic 1950s style retro radio with advanced DAB features. In a range of colours it not only looks great it sounds great too. Now with 120 hours battery life this fantastic DAB radio is more portable than ever. The 'Revival' features rotary tuning and volume controls, RDS station name display, a stereo line out socket, headphone socket and portability thanks to its carry handle. Product shown 'Union Flag Limited Edition' @ £200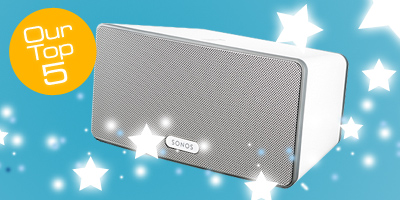 Sonos Play3: £260
Sonos PLAY:3 is the versatile, all-in-one player with big sound in a compact size. With three integrated speakers and three digital amps, PLAY:3 can stream all music from all around the world wirelessly in any room for wall-to-wall sound. You can even control your Sonos from your Android, iPhone or iPad device with a simple App download.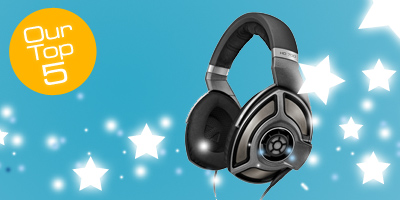 Sennheiser HD700 Headphones: £600
"Bring excitement to the next stage of intensity with the new HD 700. Incorporating Sennheiser's signature sound expertise, these open, circumaural dynamic stereo headphones promises outstanding soundstage with a warm and balanced audio reproduction. Paired with specially-tuned, highly efficient drivers capable of delivering high sound pressure levels, immense audio enjoyment is available at your fingertips."