Please note this talk has already taken place. If you would like to find out more about our Digital Switchover talks, then please contact us – sales@mossofbath.co.uk or 01225 331 441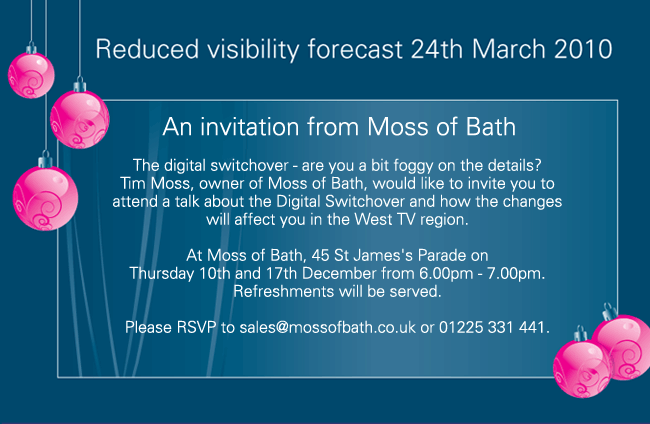 An invitation from Moss of Bath

The digital switchover – are you a bit foggy on the details?
Tim Moss, owner of Moss of Bath, would like to invite you to attend a talk about the Digital Switchover and how the changes will affect you in the West TV region.
At Moss of Bath, 45 St James's Parade on
Thursday 10th and 17th December from 6.00pm – 7.00pm. Refreshments will be served.
Please RSVP to sales@mossofbath.co.uk or 01225 331 441.
Please note this talk has already taken place. If you would like to find out more about our Digital Switchover talks, then please contact us – sales@mossofbath.co.uk or 01225 331 441