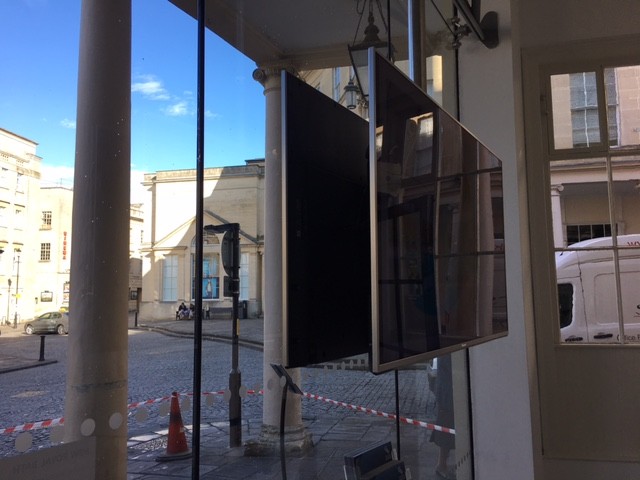 The Moss of Bath custom installation teams have an outstanding level of technical knowledge with unrivalled experience in the city and across the South West region. They undertake a huge number of projects on a weekly basis, varying in size and complexity. It is often difficult to quantify exactly what we do every day, every week, every month, year after year. This week has been another busy one at Moss of Bath and the following is a 'snapshot' of some of our installations.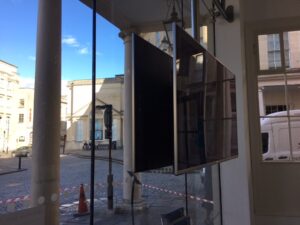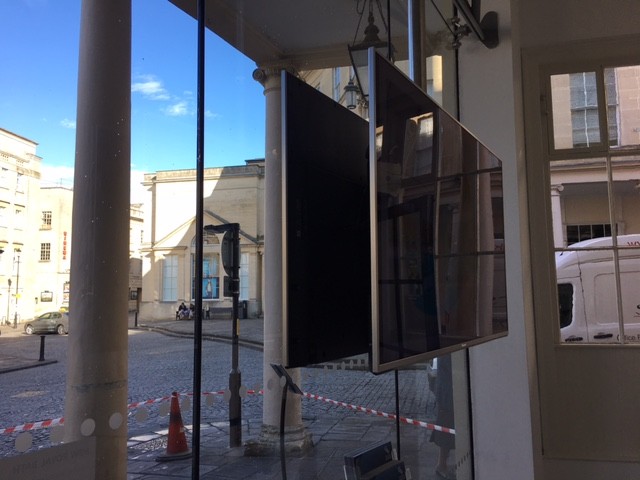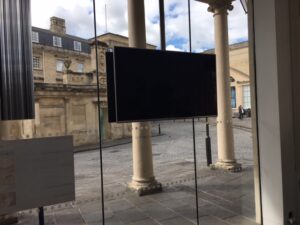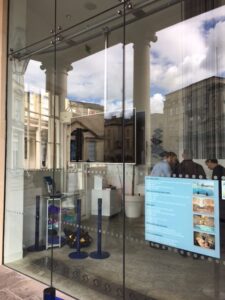 Working at the Thermae Bath Spa to install two 50″ Panasonic televisions on a back-to-back Future Automation drop pole mount.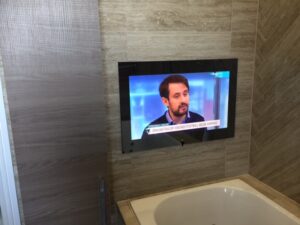 A  22″ AquaVision television installed into a bathroom with Bowers & Wilkins ceiling speakers linked to a Sonos system.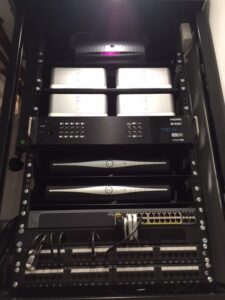 A  Moss of Bath comms rack with CYP 8×8 4K matrix installed to control eight televisions in one property. Installation included four Sonos amps, two Sky boxes, NetGear and Cat6 switch. Fortunately our installation teams know what they are doing!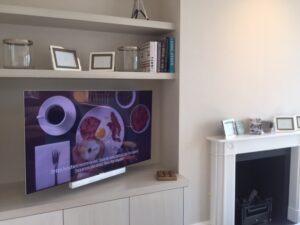 A 55″ Samsung QLED television mounted on a Vogel elbow bracket. We also installed a Bose Acoustimass 5.1 Home Cinema system. Nice and tidy…no visible cables.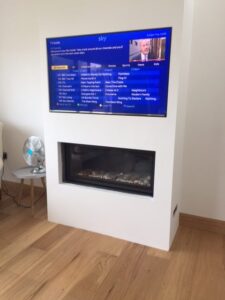 Our team collaborated with the fireplace installers to recess and wall mount this 49″ Samsung television within a false chimney breast. The Sky box was cleverly installed out of sight keeping the job looking neat and tidy.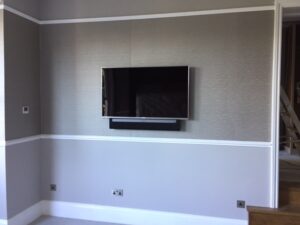 Wall mounted Panasonic television with Sonos Playbar beneath…no visible cables. Happy clients.