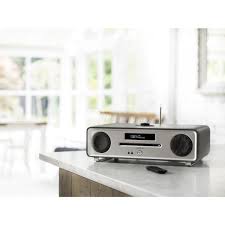 Ruark Audio R4-30 Limited Edition
Marking three decades of award-winning audio, family-owned, British firm Ruark Audio has unveiled its new R4-30 – a limited edition incarnation of its acclaimed R4 integrated music system.
Emphasising Ruark's evolutionary industrial design, the R4-30's enclosure has been subtly contoured and finished in an exclusive satin titanium lacquer giving it a modern aerodynamic look. Each R4-30 is also embellished with a machined and etched stainless steel plaque on the rear commemorating the three decades of their craftsmanship and rich audio heritage.