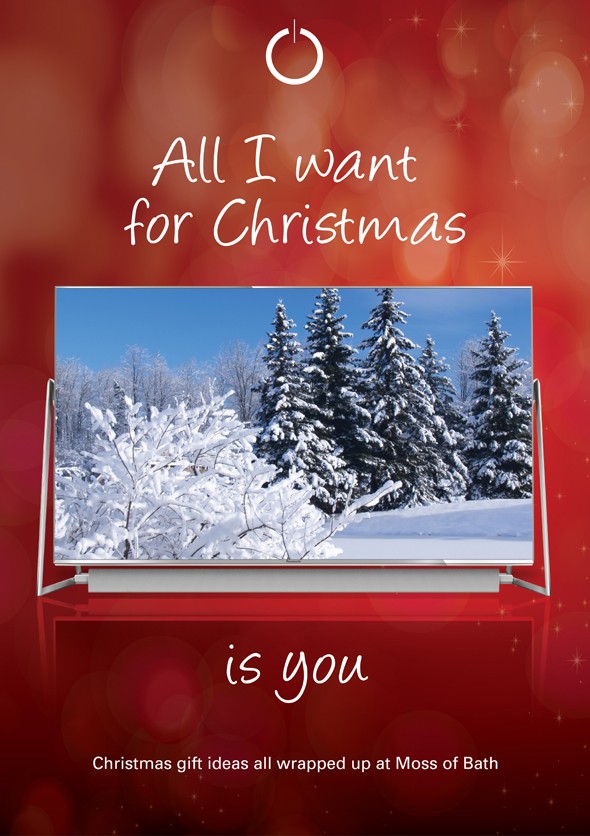 Christmas Gift Ideas at Moss of Bath #4: Televisions
Unless you are feeling 'super' generous this year, purchasing a television as a Christmas present is probably not on your shopping list! But….what about #selfgifting (yes, this is a thing!).
Moss of Bath stock a wide range of the latest televisions in-store from Panasonic, Sony, Loewe and Samsung and our sales team will be happy to demonstrate any of them for you in-store.
Check out the wide range of products at Moss of Bath by clicking the following link:
http://mossofbath.co.uk/television-audio/ 
Christmas all wrapped up at Moss of Bath. #selfgifting