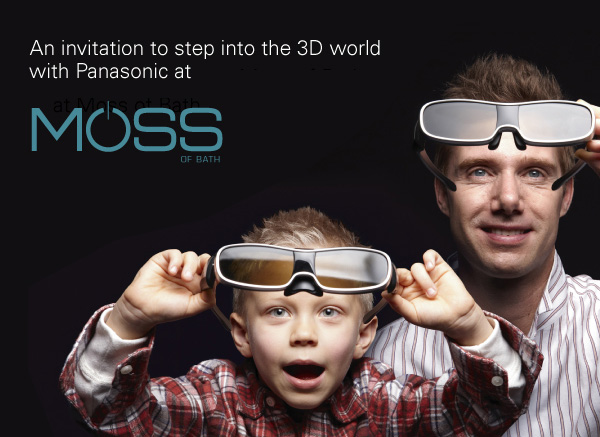 Customers will be able to talk to the experts and experience the latest and greatest in 3D technology, including the Panasonic Viera range of 3D HD televisions, Blu-Ray Disc players and Blu-Ray Disc Home Cinema systems.
Panasonic have recently expanded its 3D range to include the world's first consumer 3D capable camcorder* which will undoubtedly be the star attraction on the night! Combined with a Panasonic 3D TV and Blu-Ray Disc player the SDT750 will make it possible for consumers to shoot their own 3D content at home and to save memories of family and friends in vivid lifelike images.
Step into the 3D world with Panasonic at Moss of Bath and learn more about this exciting brand new technology.

We'll be giving away an HM-TA1 high definition mobile camera to one lucky winner in a prize draw on the night!


The event takes place on Thursday 7th October from 6-9pm at Moss of Bath.
*As a consumer camcorder with 3D conversion lens for the AVCHD standard (as of July 1st 2010)
RSVP to sales@mossofbath.co.uk
Tel: 01225 331441 / www.mossofbath.co.uk